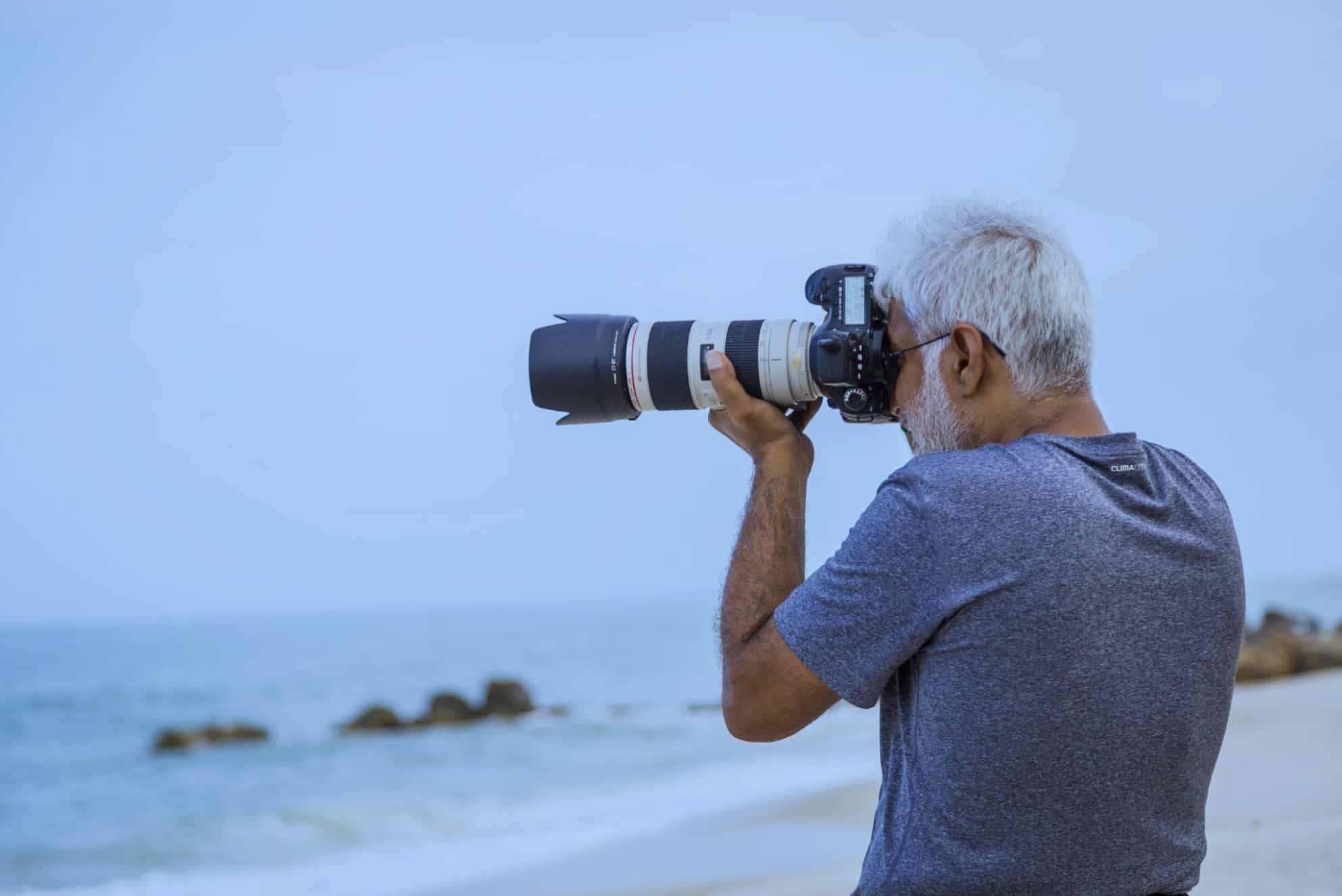 Image via Pexels
Why Hiring a Professional Photographer Matters
Cameras are more common than ever. There's a camera on nearly every piece of tech we buy these days. Smartphones, tablets, and laptops all have them. But just because they have them, it doesn't mean they're the highest quality. Sometimes, you need high-quality photos, and the only way to get those is by hiring a professional photographer. Learn why, and when, you should hire a professional photographer.
Why You Need a Professional
As advanced as the phone on your camera may be, it doesn't rival what a professional can produce with the right equipment. Taking great photos isn't just about having great gear or a good camera, though. It's also about having the eye of a photographer.
Photographers have been trained to see things that the average person can't. They understand the importance of lighting and angles, as well as the difference that the proper focal length makes. When you put all of this together, as well as editing techniques, you get unmatched quality. That's why you need a professional photographer.
When You Need a Professional
There are a number of different events and circumstances that dictate the need for a professional photographer. A few great examples are listed below.
Real Estate Photos
With people viewing homes less in person and more online, it's crucial to have a professional take your real estate photos. They're going to be able to produce photographs that leave a great first impression, and they'll put your home in the right light. Often, listings with professional photographs lead to selling higher than their listed value, too.
Wedding Photos
When you hire a wedding photographer, you're hiring a professional that's guaranteed to get the shot. If you're relying on your guests to photograph your wedding for you, you'll end up with numerous photos that turn out blurry, and often miss the moments that you're looking to capture. A professional wedding photographer will always get the shots you'll cherish for years to come.
Headshots
Headshots are some of the most important photographs to be taken by a professional. A headshot is often the first impression that a recruiter, hiring manager, or agent will have of you. Professional photographers will be able to bring you into a studio and photograph the very best side of you. This is something you'll want, whether you're applying for jobs or acting parts. Make sure you have your headshots taken by a professional photographer.
Product Photos
If you're running a small business, you want to appear as professional as possible. This is a hard image to maintain when you lack professional product photos. It's easy to tell when you've hired a professional photographer to take your product photos and when you haven't. Don't take product photos using your cell phone – hire a pro.
How to Find the Right Professional
When you're looking to hire a professional photographer, there are a few things you need to do before hiring someone.
Know what kind of photos you need. Not all photographers take every kind of photo. Often, they're very specialized.
Take a look at professionals in your area. This can be done using a simple Google search or by browsing the classifieds for your area.
Meet your photographer, and talk to them about your ideas. Getting professional photos taken is like a conversation, and you need to be able to work well with the photographer you hire.
With just these three things, you'll be able to find a professional photographer that will suit your needs!
David Greenhouse of Liquid Light Studios has over 17 years of experience shooting headshots in Orlando. To learn more about the different headshot packages available, get in touch with David by calling 702-604-5549.